Letter Sent to Class of 67
<![if !supportEmptyParas]><![endif]>
<![if !vml]>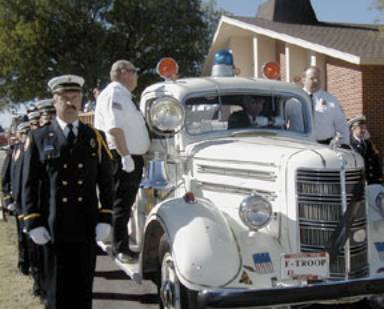 <![endif]>
Class of 1967






May 21, 2000
<![if !supportEmptyParas]><![endif]>
Greetings Class of 67,
<![if !supportEmptyParas]><![endif]>
It has been 33 years since we walked across the stage and collected our diplomas!Plans are complete for the 60-69 Class Reunion.Hopefully, you have already sent your registration to Debbie Shanks Moberly.(You can see a list of those who have registered at the following web page:http://bevsan.tripod.com/Who_Alls_Comin.html)It is important for the reunion committee to know how many to plan for when ordering food so mail that registration form and check today.
<![if !supportEmptyParas]><![endif]>
The Oil Patch Motel in Eunice has been booked for months, but several EHS alumni have made reservations at the Holiday Inn Express (505)392–8777 or the Comfort Inn (505)397-6541 on the Lovington Highway in Hobbs.
<![if !supportEmptyParas]><![endif]>
Several classes are having a dinner or other activity just for their class.The class of 65 will have a dinner on Saturday evening at the Comfort Inn.For a complete list of reunion events for all classes and other groups (band, choir, Oil Center, Online Group, etc.) see the Reunion website at http://hometown.aol.com/beverlysan/page10.html
<![if !supportEmptyParas]><![endif]>
I would like to make a Class of 67 Reunion Book for everyone-whether you come to the reunion or not, but I need your help.I need you to complete the enclosed form and send back no later than June 10 to be included!I included some questions that might be fun to answer and then plenty of open-ended space rather than make blanks that might not fit everyone.You can tell us what you want to share and what is most important to you.Tell us about your family, your work, your hobbies, events in your life, whatever you wish.I will put the book together and bind it and bring to the reunion to distribute.If you are unable to come, I will still mail it to you.It won't be nearly as meaningful if EVERYONE doesn't do it.Please stay within the margins so nothing is lost when duplicating and binding it.Feel free to write or type, whichever you prefer.
<![if !supportEmptyParas]><![endif]>
See you in July,
Beverly Harvey Sandlin
<![if !supportEmptyParas]><![endif]>
Email beverlysan@aol.com