E.H.S. Majorettes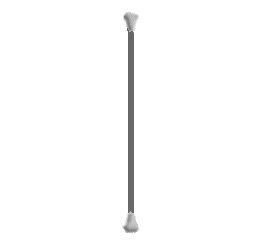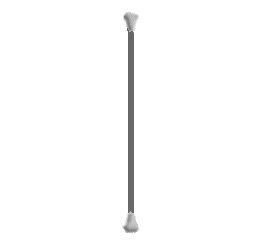 Historical Information

Many from the classes of the 50s remember Mr. Bartholomew's very adamant stand on the existence of majorettes as a part of the EHS band and there were none! Then Carolyn Bowen (now Hopper) moved to Eunice from Jal as a freshman. She had attended ENMU band camp for many years and started to twirl there. She was very talented. When she came to Eunice, Mr. Bart invited her to be a "guest twirler" with the band at half-time.

That was the beginning. Carolyn broke the barrier and the following year 1960-61, twirlers became a part of the Eunice Cardinal Band. Mr. Bartholomew nominated Carolyn for the USA Band in 1963 and she was selected. She spent the summer twirling and touring Mexico and the U.S. Carolyn shared that they performed during parades, half-times, and concerts. She said they did can-cans, rope twirling and fire batons. She said she once performed a Spanish bullfighter cape dance for the Spanish Contest. She taught twirlilng in the summer and Suzanne Carlton and Carolyn Foster, who later became twirlers, were her students.

Anyone else wanting to add stories of their experiences here, please email them to me at beverlysan@aol.com.
School Year

Twirlers

60-61

Carolyn Bowen
Sharon Bormouth
Mary Ann Trimble

61-62

Carolyn Bowen
Sharon Bormouth
Mary Ann Trimble

62-63

Carolyn Bowen
Carolyn Foster
Suzanne Carlton
Judy Wynne

63-64

Carolyn Foster
Suzanne Carlton

64-65

Suzanne Carlton
Mary Ann Wotring
Glenda Williams
Adrienne Roddy
Carol Sikes

65-66

Linda Pike
Glenda Williams
Mary Pat Wallis

66-67

Linda Pike
Glenda Williams
Mary Pat Wallis
Dianne Newman

67-68

68-69

69-70

70-71

71-72

Rhonda Bolles
Paulette Gladden
Kaye Broom
Dianne Bachman

72-73

73-74

Dianne Bachman
Kate Nitsch
Melanie Atkinson

74-75

None

75-76

None

76-77

Haley Guyger

77-78

78-79

79-80

80-81

81-82

82-83

83-84

84-85

85-86

86-87

87-88

88-89

89-90

90-91

91-92

92-93

93-94

94-95

95-96

96-97

97-98

98-99

99-00